Dental Bridges in Calgary, Alberta
One common complaint that patients have about dentures is that they can easily slip or fall out while speaking, chewing, or even smiling. To address these issues, Shawnessy Dental Centre offers dental bridges which are an attractive and effective tooth replacement alternative to dentures. These dental restorations are given their name because they literally "bridge" the gaps between missing teeth by utilizing adjacent teeth for support.

Dental bridges are extremely durable, stable, and natural-looking. The artificial tooth is matched to the unique shape and shade of the rest of your smile so it blends right in. Besides strengthening your bite and improving your smile, bridges stabilize the nearby areas so they won't shift.

Bridges are semi-permanent meaning that they can only be taken out by your dentist.

However, once placed, they can last for many years with proper care. To see if you're a candidate for dental bridges, contact Shawnessy Dental Centre in Calgary to set up a free consultation. Our office is open 6 days a week and we offer flexible scheduling for your convenience.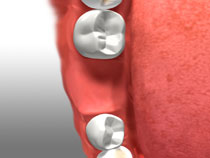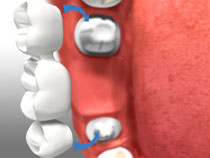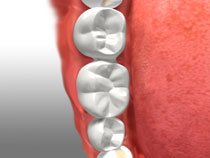 Last Updated On
2019-08-25