Dental Implants in Calgary, Alberta
One of the common complaints that patients have about dentures is that they can become loose when speaking, chewing, or smiling. To address these issues, Shawnessy Dental Centre offers dental implants as an effective alternative for replacing missing teeth. Implants are constructed of titanium metal so are extremely stable, strong, and long-lasting. Implant restoration involves placing an implant directly into your jaw bone underneath your gum tissue to replace the missing tooth's root. Once the tissues have healed around it and the implant is held firmly in place, an artificial tooth is placed on top of the implant to complete your new healthy beautiful smile. 

Compared to dentures or dental bridges, implants are completely independent and act and function just like a real natural tooth. Besides stabilizing nearby teeth and enhancing your overall bite, implants allow you to eat a wider variety of foods so you can enjoy your meals again. To find out if implants are right for you, contact Shawnessy Dental Centre to set up an appointment today.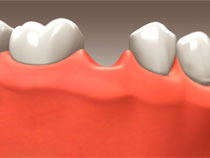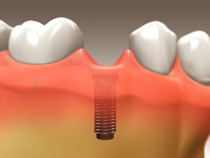 Last Updated On
2019-08-25