Invisalign Invisible Braces in Calgary, Alberta
When your teeth are out of alignment, either as a result of genetics or due to injury, it can lead to a variety of complications, ranging from discomfort, to improper biting position, to being dissatisfied with your teeth on an aesthetic level. Come see your dentist in Calgary at Shawnessy Dental to discover the appropriate treatment for you.
For many years the only viable corrective procedure available to realign teeth has been traditional wire and bracket braces or a metal and plastic retainer. While these options are demonstrably effective, they do come with certain downsides. For one, they can be physically uncomfortable as they don't conform to your teeth which creates edges that can catch on your cheeks, potentially causing injury of discomfort.
Shawnessy Dental Centre, family dentist in Calgary, is a proud certified provider of Invisalign invisible braces. Invisalign uses revolutionary aligners to help you achieve a healthy beautiful smile. At the forefront of dental technology, these clear aligners gradually shift your teeth into optimal alignment without the use of unsightly metal braces. The aligners can be taken out before eating, brushing, or flossing, to ensure ultimate convenience. They also contain no metal brackets or wires so you can feel confident that you are achieving a straighter smile without anyone realizing that you are receiving orthodontic treatment.
Invisalign braces are fabricated in a dental laboratory to fit your teeth, and switched out on a regular basis according to a digitally created plan that shifts your teeth to the desired configuration gradually and effectively.
To find out if Invisalign invisible braces are right for you, contact us, your dentist in Calgary, to set up a complimentary consultation. We're conveniently located at Shoppes at Shawnessy right beside Lowe's at 35-275 Shawville Blvd S.E. Or, if you'd prefer, you can contact us through our website or book an appointment online..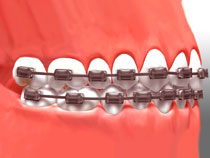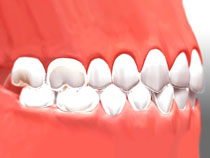 Last Updated On
2019-10-21