Bleaching or Teeth Whitening in Calgary, Alberta
Are you feeling self-conscious about your the shade of your teeth, or the presence of stains? Have you been disappointed by the results of over-the-counter tooth whitening kits? If so, Shawnessy Dental Centre, your Calgary dentist, offers professional teeth whitening services to improve the appearance of your smile. Some of our favourite foods and drinks, such as coffee, tea, red wine, and soft drinks can have a deeply adverse effect on the whiteness of teeth, discouring or even staining them. 
While the surface of teeth appears to be hard and smooth, it's actually quite porous. Typically, over-the-counter whitening kits operate by widening the pores in your teeth, which in turn allows the stains that reside within them to be released. In more advanced cases of staining or discolouration, this method tends to become less effective than what can be achieved by a professional cosmetic dentist in Calgary.
We offer two varieties of tooth whitening services. The first in-office option involves placing a powerful bleaching gel on your tooth surfaces. The bleaching lifts off the surface stains to give you a potentially dramatically whiter smile. In only 45 minutes, you can have a smile that's up to eight shades whiter. Another advantage to this option is that it doesn't tend to have any adverse effects on tooth enamel. 
We can also create a customized whitening kit for you that includes the bleaching gel and customized mouth trays so you can comfortably whiten your teeth at home. People with mild to moderate stains and with healthy teeth and gums are the best candidates for tooth whitening treatment.
 Contact our dentist in Calgary to find out how we can improve your smile. Alternatively, if you prefer, you can request an appointment online. Just fill in a simple form! We look forward to hearing from you soon!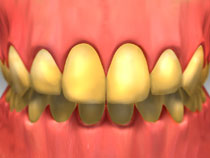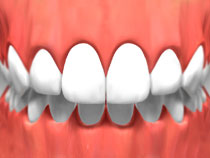 Last Updated On
2019-10-21